Airborne Sensors
TECNAM P2006 SMP
The Benecon University Consortium, UNESCO Chair on Landscape, Cultural Heritage and Territorial Governace, at the end of 2018 it had a Tecnam P2006T Special Mission Platform (SMP) 4-seater twin engine airplane. The aircraft is designed to perform aerial remote sensing actions thanks to the presence of special hatches for housing the BENECON's hyperspectral, thermal, photographic sensors and for the control of the environmental matrices (area-land-water) for the Complex Representation of Cultural Heritage, material and intangible. The high wing upper configuration offers stability, superior cab visibility and easy access for passengers and equipment. The integral fuel tanks are located outside the engines, with a capacity of 100 liters each for a total of 200 liters. Particular attention has been paid to the structural design of the cabin in order to guarantee the necessary impact resistance as prescribed in the recent modifications to the FAA-FAR23 and EASA-CS23 codes. The motors have automatic mixture adjustment, therefore control of the mixture on the panel is not required. The connection between flight controls and flight surfaces is via pushrod, rather than the usual cables.
The Tecnam P2006T SMP allows to implement numerous operational activities that allow photogrammetric and hyperspectral remote sensing to achieve important successes at national and international level, thanks to scientific cooperation agreements with the Police Forces  and numerous Public Prosecutors in Italy, among these:
– the fight against the illegal activity of cannabis plantations
– the identification of micro landfills and polluted sites
– multidisciplinary investigations in archaeological sites.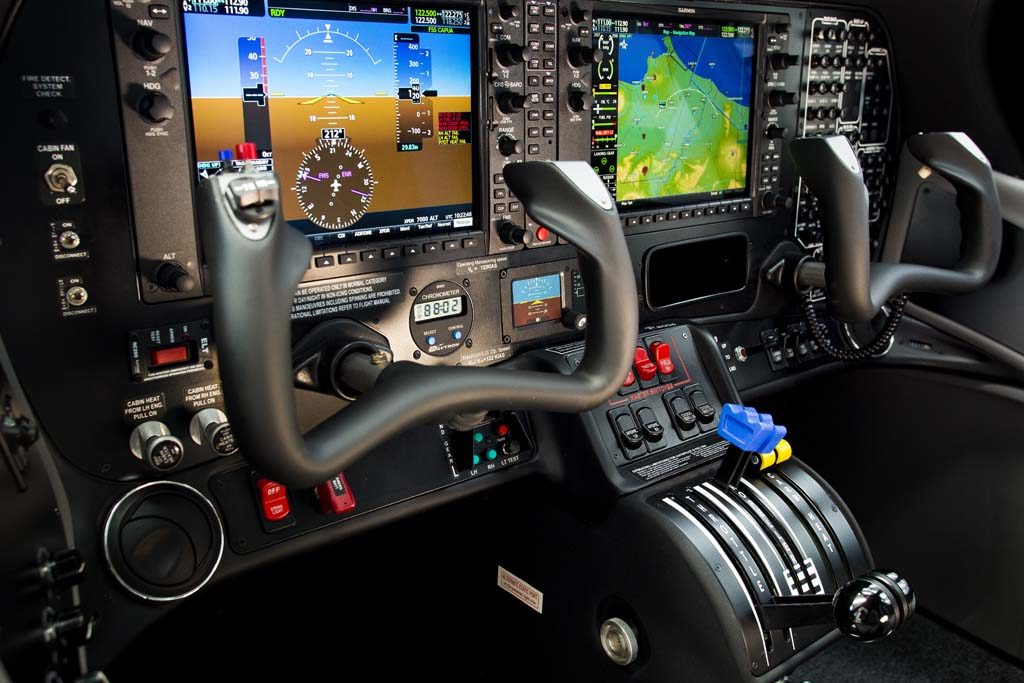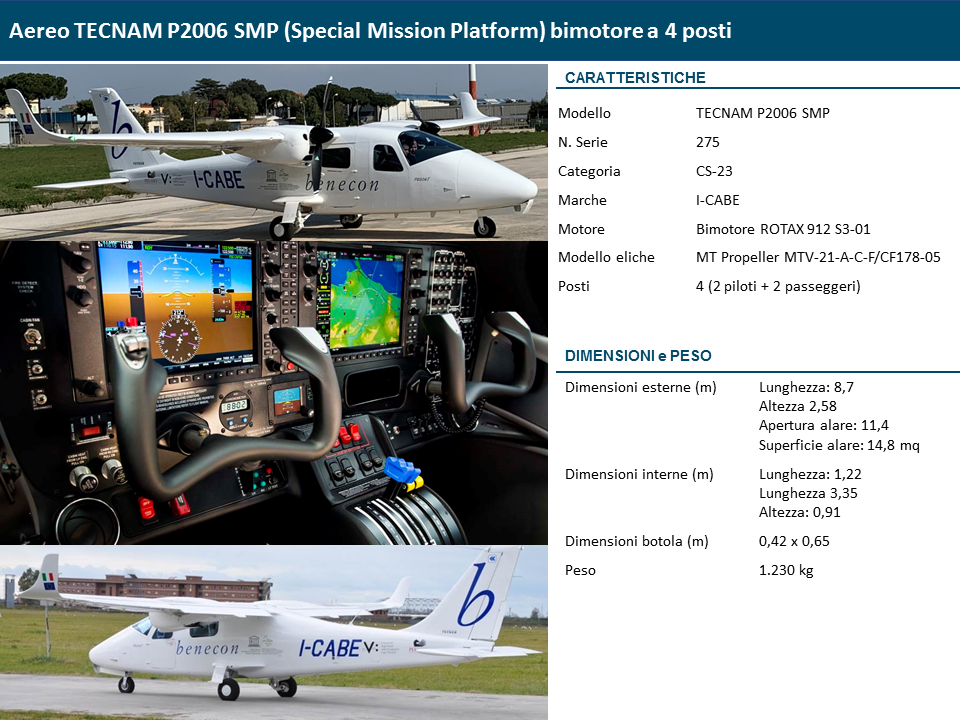 Sensori aviotrasportati